Knights of Columbus Wild Game Feed
Sponsored by Knights of Columbus Council's 10805 and 10722
GAME FEED ANNOUNCEMENT
HI All,
We as a Game Feed committee are working hard to try to figure out what our Game Feed will look like for 2021.  We are taking our state and local guidelines as well as our hall guidelines into consideration. Our goal this year is the health and safety of everyone that attends and Volunteers at the Game Feed.
After 19 years of the Game feed and given more than $470,000 to local charities, we feel a heavy responsibility to continue to help them as they struggle with their budgets and getting the things they need to continue their missions.
 We also know we only have 2 options, if we hold the game feed,   at this point based on current guidelines. 
XX  50% capacity of Game feed. (230 people mask mandated and tables 6 feet apart.)
XX Virtual Auction and Take Out Wild Game dinner.
We will make a decision on Dec. 1st.  Please check back for our decision.
Thanks
Game Feed Committee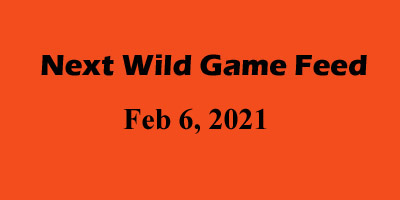 .
February 6th, 2021
Corpus Christi
Great Hall
3304 4th Ave.
Council Bluffs, IA 51503
.
Just

99 days 13 hours 37 minutes 35 seconds

until the Next Wild Game Feed!
Thank You. We raised $33,000. to give back to Local Charities in 2020.
Help us continue to support those in need. The KNIGHTS OF COLUMBUS WILD GAME FEED has given over $468,000 back to the church and our community in the Past 19 Years.
Please consider donating a gift basket or other items for our silent and oral auction to help keep the costs down. Donations of cash are also appreciated!
Items can be brought to the rectory or you can contact the following to arrange to have your donation collected:
Dana Kruse at 322-3623 / Brian Bowers at 322-4400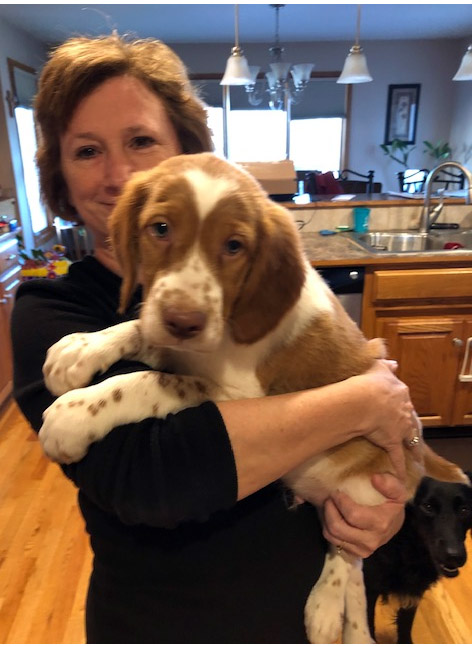 Here is Doc our 12 week AKC Brittney puppy
that was auctioned off at this year's Game Feed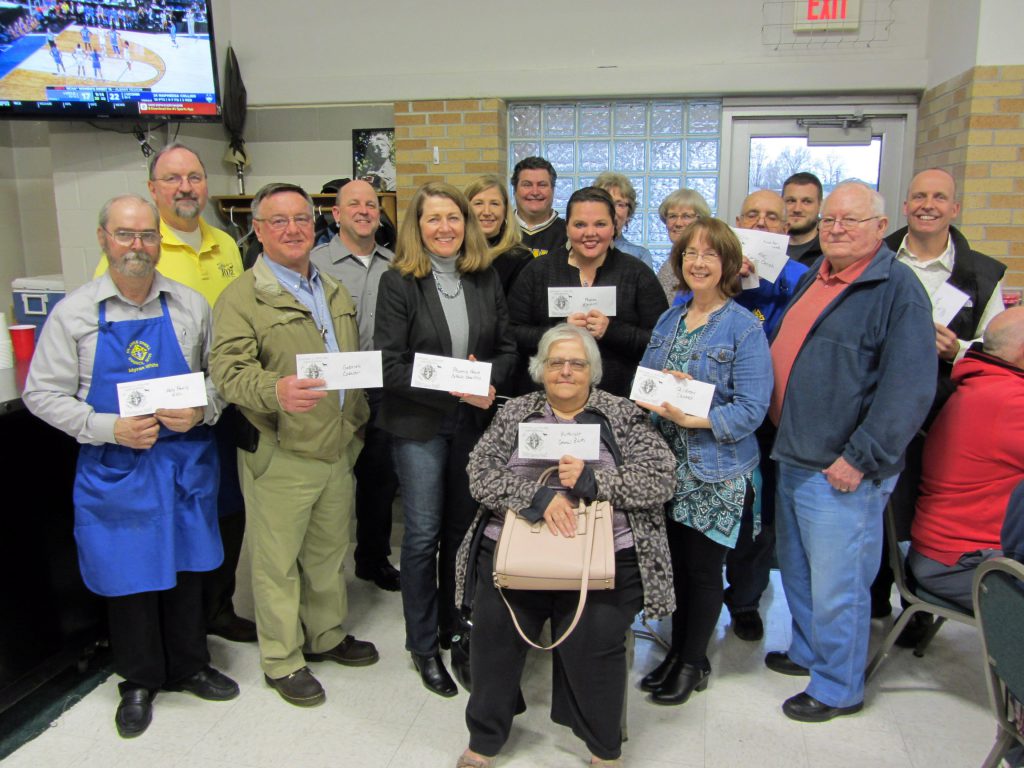 Check Presentation March 29, 2019 $33,000 given out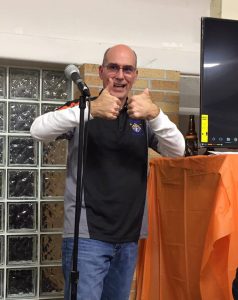 .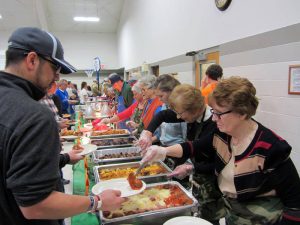 .
[whohit]home[/whohit]
Visits: 5925